Although we are not affiliated with Hero Academy, we absolutely love what they are doing for their local community. We appreciate and support those who contribute to the welfare and growth of the grappling arts.
Hero Academy Jiu Jitsu & Retreats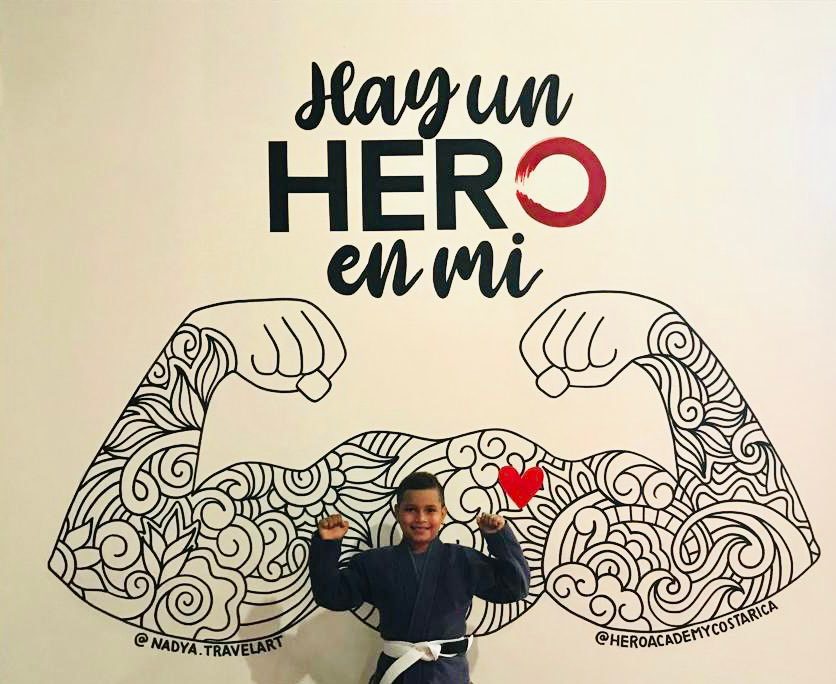 Hero Academy is a non-profit organization that offers free training for underprivileged kids in Tamarindo, Costa Rica. Not only do the kids get to learn self-defense by training BJJ, but they can also learn gymnastics, yoga, and even parkour. They have helped over 500 children since 2016. This program is funded by the luxury Jiu-jitsu retreats they offer, where you can train alongside some of the biggest names in Brazilian Jiu-jitsu and MMA, as well as book local adventures during your stay. Hero Academy has also operated as a disaster relief organization, donated over 180,000 meals in 2020, and has helped area homeless and displaced families. Hero Academy is doing incredible things in Costa Rica, and you can help them continue by donating directly to their HeroKids program, buying merchandise, or planning your own dream vacation to one of their retreats. Depending on which retreat you choose, you'll get to spend time with Tom DeBlass, Nick Albin (Chewjitsu), Jake Shields, Dean Lister, Robert Drysdale, or others! Hero Academy not only offers retreats and kids' training, they have a regular schedule of BJJ, Muay Thai, Yoga, Boxing, Belly Dance, Kickboxing, and others for locals looking to get fit or train martial arts. To learn more about Hero Academy's HeroKids program or to book a retreat,
visit herobjj.com
.